What is Livebook?
The easiest way to explain Livebook is to say it's Jupyter notebook for Elixir.
Another way? What if Word and Excel had a baby?
combine text
and formula (or code)
see the results
in a cohesive document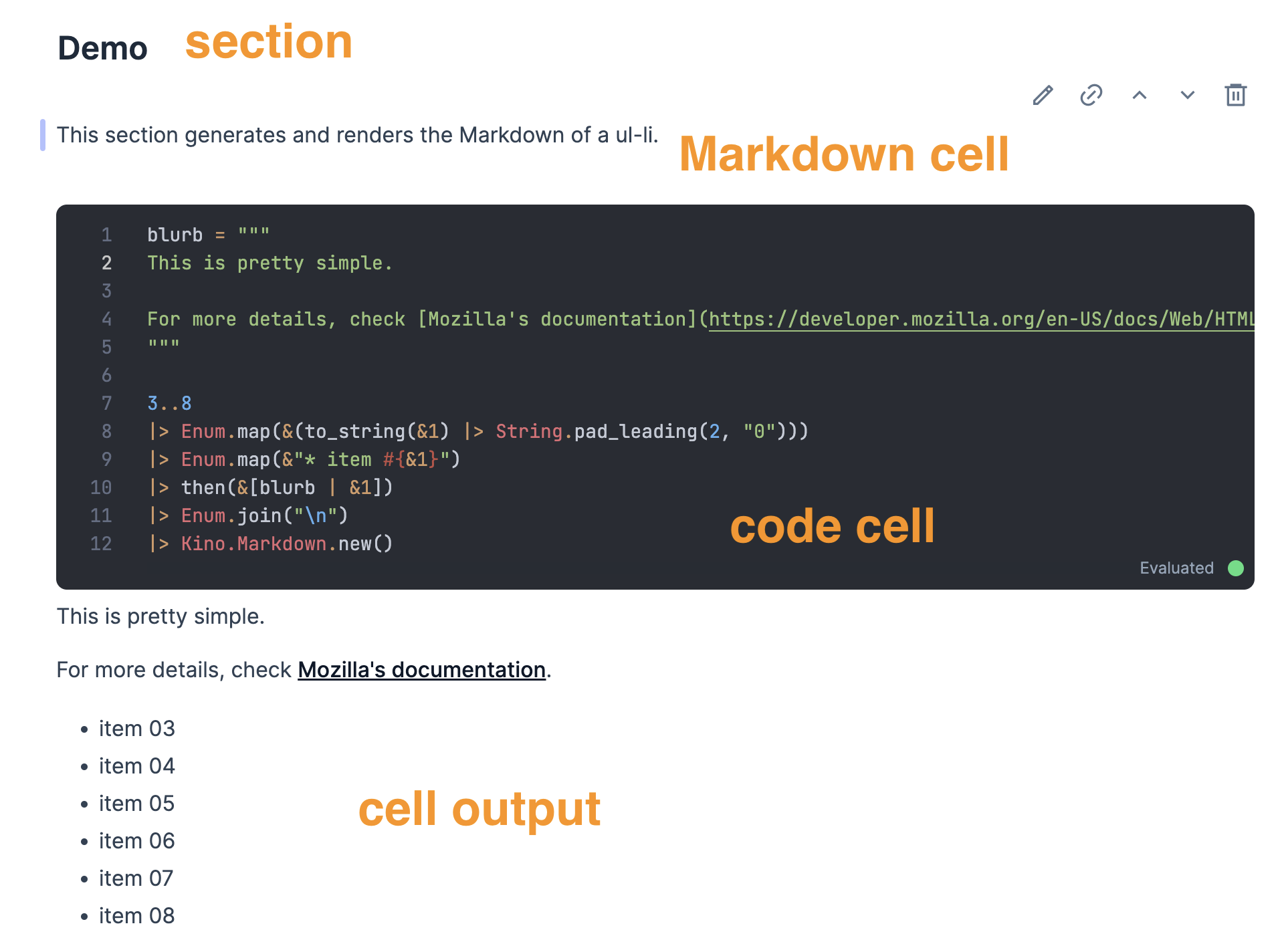 Why Livebook?
As an Elixir developer, I didn't really understand where Livebook was supposed to fit. After all, I already knew how to start a new project, or launch iex (Elixir's REPL).
What I found:
it's so easy to get started – more below – for small to medium experiments
(as far as The Advent of Code, if you wanted – watch José Valim attempt 2021's)
it's more approachable for your colleagues – especially the less technical ones
(comparable to Excel, if they feel comfortable with that)
Maybe it fits a middle ground between throw-away script and new GitHub project 🤔
Last, but not least, with syntax coloring, code completion, and code formatting, it's a surprisingly good coding environment: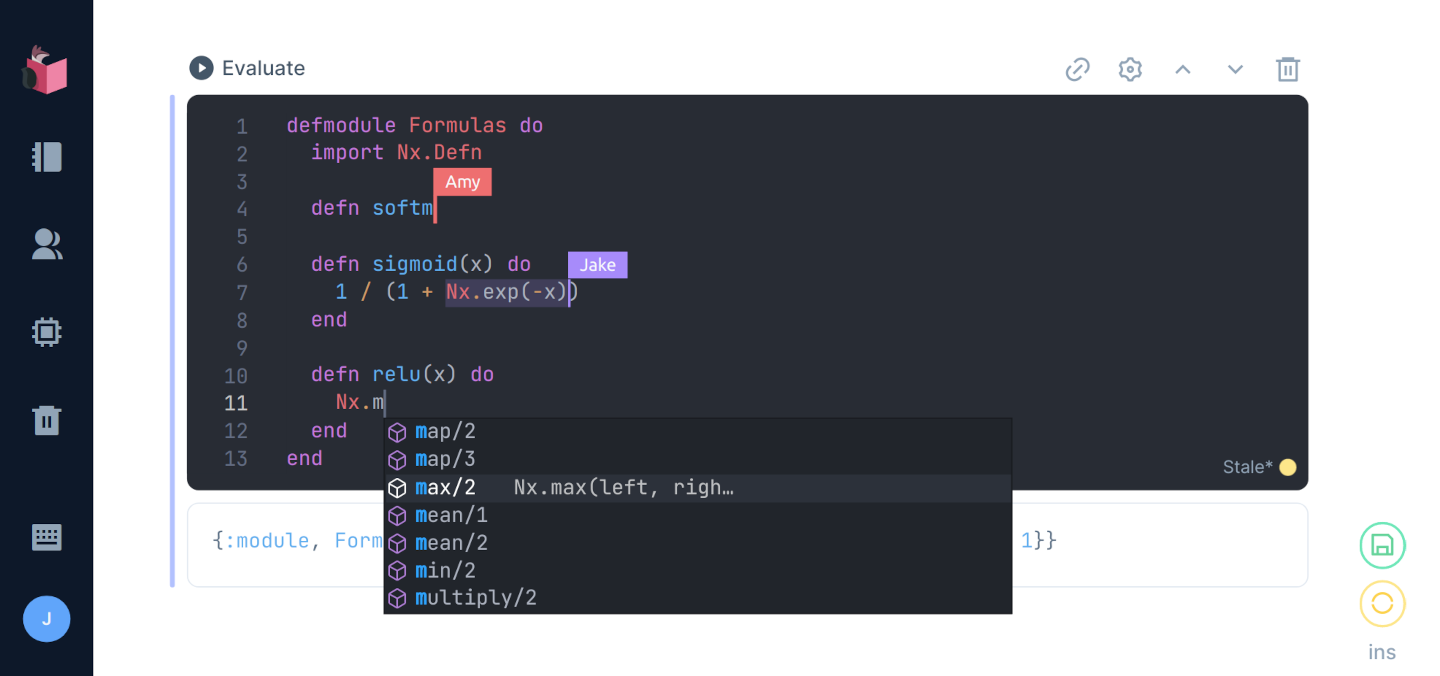 Let's get you started.
How to Install?
google: livebook
click on the first page
click "Install Livebook"
download the app
install like any other app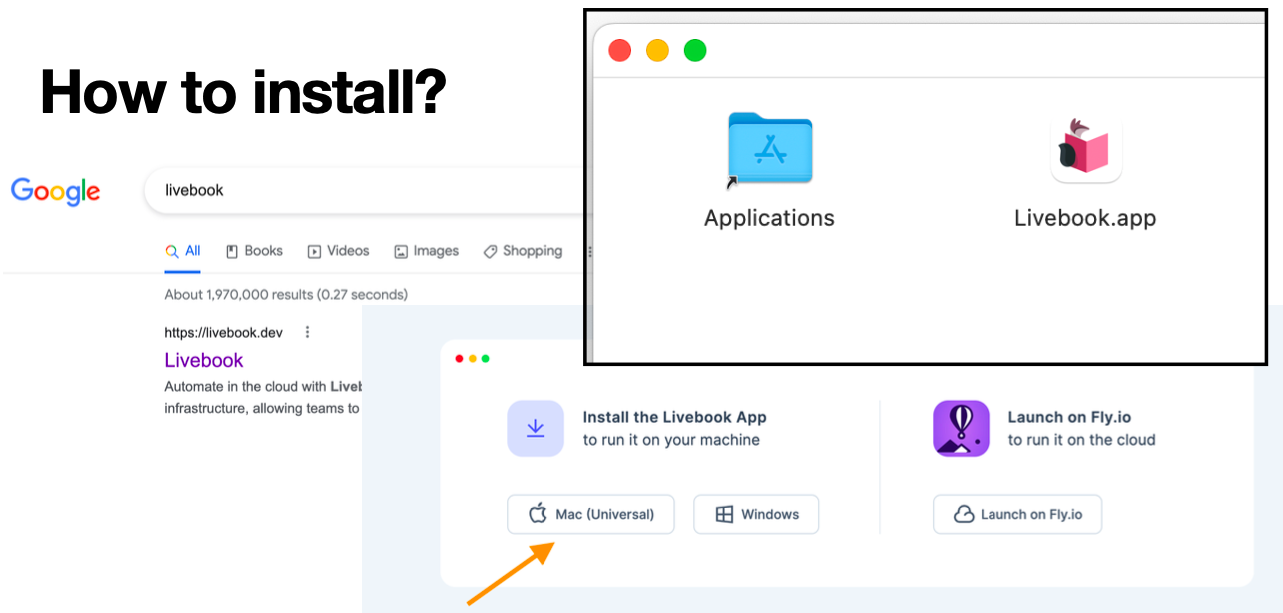 What did you just install?
a very recent version of Erlang and Elixir
Livebook, the "app"
Livebook runs in your browser – but the supporting code is what you installed.
There are other ways to install, but I wouldn't recommend them unless you have very specific needs.
How NOT to Run Livebook…
Of course, you COULD just double-click the Livebook icon. Personally, I found that confusing (especially when I was getting started)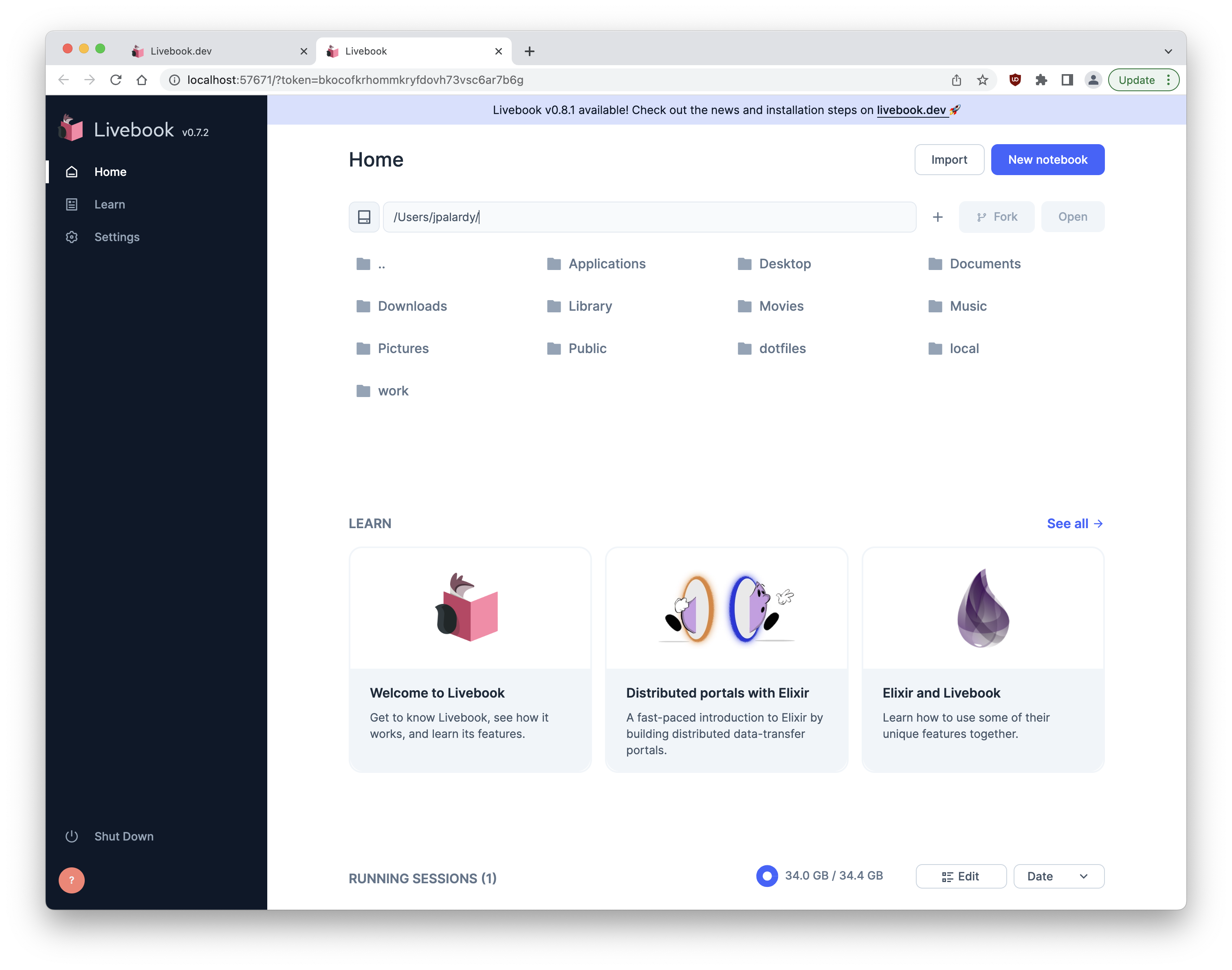 What is all this? How do I start to code?
(let's come back to this page later)
How to Run Livebook: What I Recommend Instead
If you have some Livebook files already:
open that folder
double-click a Livebook file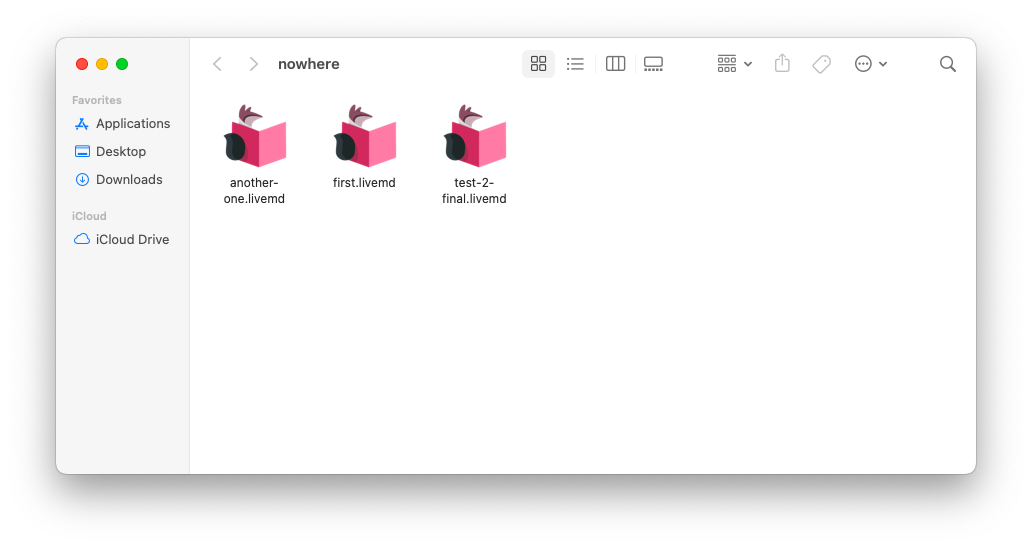 If you don't have Livebook files ready to go: know that an empty file is a completely valid Livebook file! 😄

Starting from a file has a few advantages:
less magic: you know where you files are
Livebook starts in the right directory – no need to navigate your file system from the browser…
your file will start to autosave as you modify it
What Now?
To get an idea, you can watch the "Announcing Livebook" video

Another perspective is the one I linked above, solving Advent of Code with Elixir:
Where's the Documentation?
When I started out, I was really confused: where's the documentation?!
The Livebook website feels like a sales pitch … no documentation? 🤔
Fortunately (or unfortunately), the Livebook documentation is found … inside Livebook. (and if it's somewhere else, I haven't found it)
Let's loop back to what you see if you just open Livebook (without a file).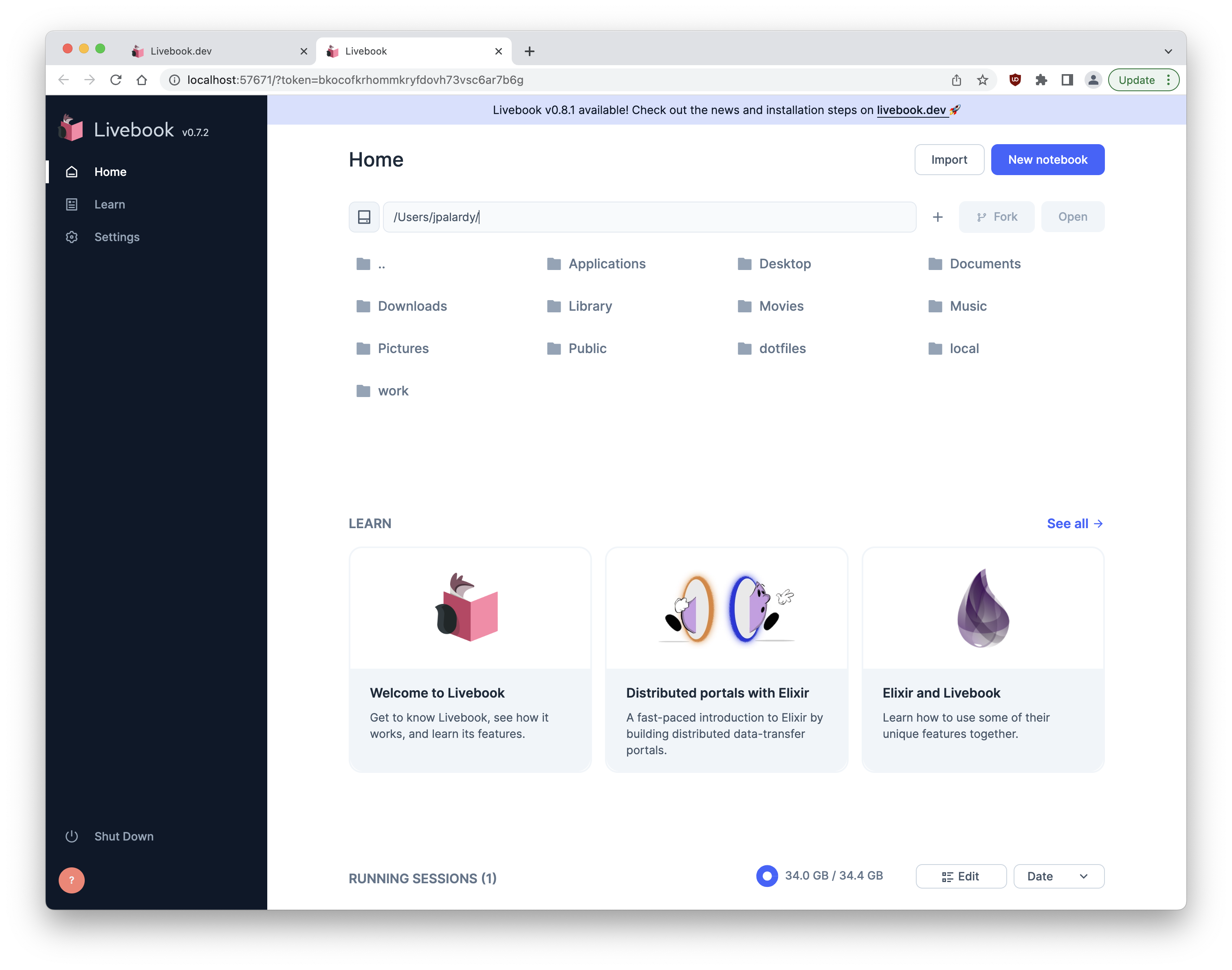 If you click "Learn" on the left, or "LEARN – see all >" in the middle, you will end up on this page: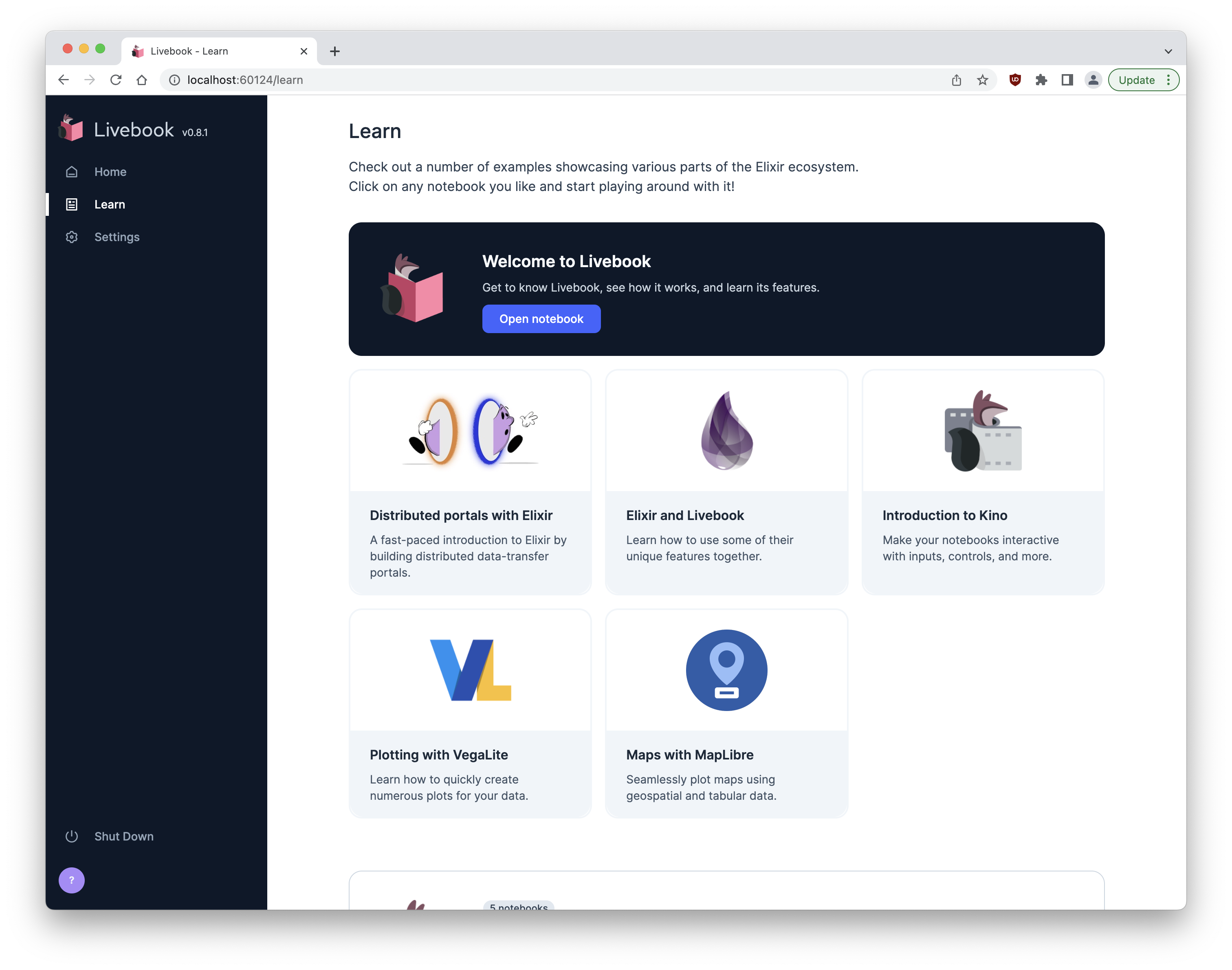 If you click on one of the cards, it will open a Livebook to explain some aspect of Livebook (insert Inception reference)
I strongly recommend the one called "Welcome to Livebook" (click the blue button, seen in the screenshot above). That Livebook does a good job getting you to 80-90% of what you need to know.
Conclusions
Using Livebook is a real pleasure, and I regret waiting so long to install and play with it.
Even using it a little bit allows you to really "get it".
Whether this is your way to get started with Elixir, or you're a veteran, Livebook has something to offer 🔥
(if not, it's also easy to uninstall 😜)